Macbook Pro 13" 2017 256GB MPXT2
|
|
THÔNG TIN SẢN PHẨM
- Bảo hành 12 tháng.
- Hàng mới nguyên seal, chưa active.
- Giá chỉ áp dụng cho khách hàng cá nhân.
- Giá niêm yết áp dụng cho thanh toán tiền mặt hoặc chuyển khoản.
- Sản phẩm Apple: MIỄN PHÍ thanh toán thẻ ATM - Thẻ VISA, MASTER phí 1,5%

- CẤU HÌNH THAM KHẢO
2.3GHz dual-core 7th-generation Intel Core i5 processor

Intel Iris Plus Graphics 640

8GB 2133MHz LPDDR3 memory

256GB SSD storage1

Retina display

Two Thunderbolt 3 ports
Vào ngày 5 tháng 6 năm 2017, Apple đã nâng cấp cấu hình của MacBook Pro Non-Touch Bar, Máy sở hữu Intel Core i5 (7360U) ("Kaby Lake") cho hiệu năng cao hơn so với đời tiền nhiệm. Vẫn là model không touch bar mới nhất tính tới thời điểm hiện tại.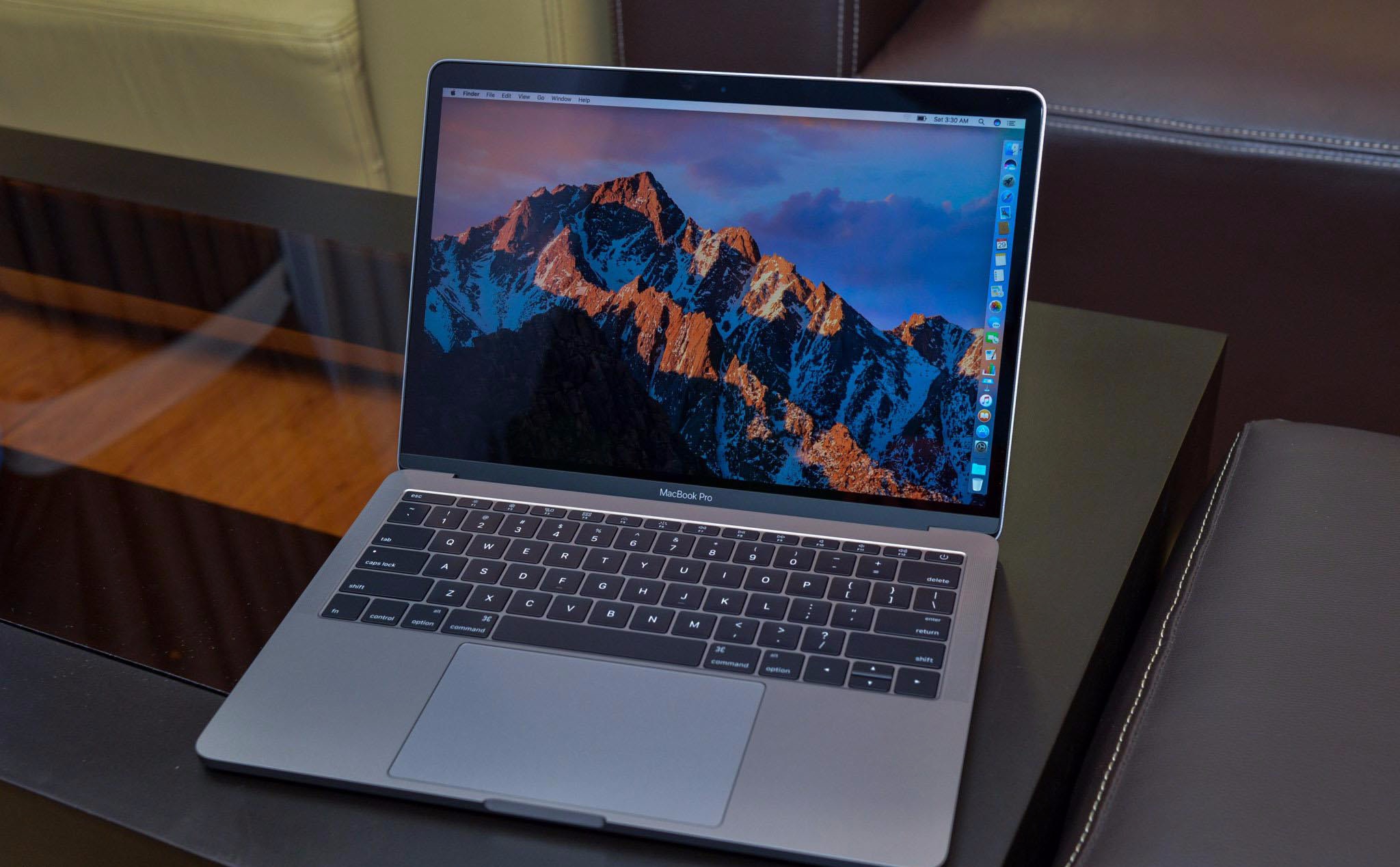 Apple trang bị cho Macbook Pro 2017 card Intel Iris Plus Graphics 640 on-board cho Macbook Pro Non-Touch Bar 2017. Máy vẫn sở hữu 2 cổng USB Type-C cho phép truyền dữ liêu, hình ảnh hoặc sạc
Trọng lượng máy: 1,37kg. Tuỳ chọn 2 màu: Space Gray | Silver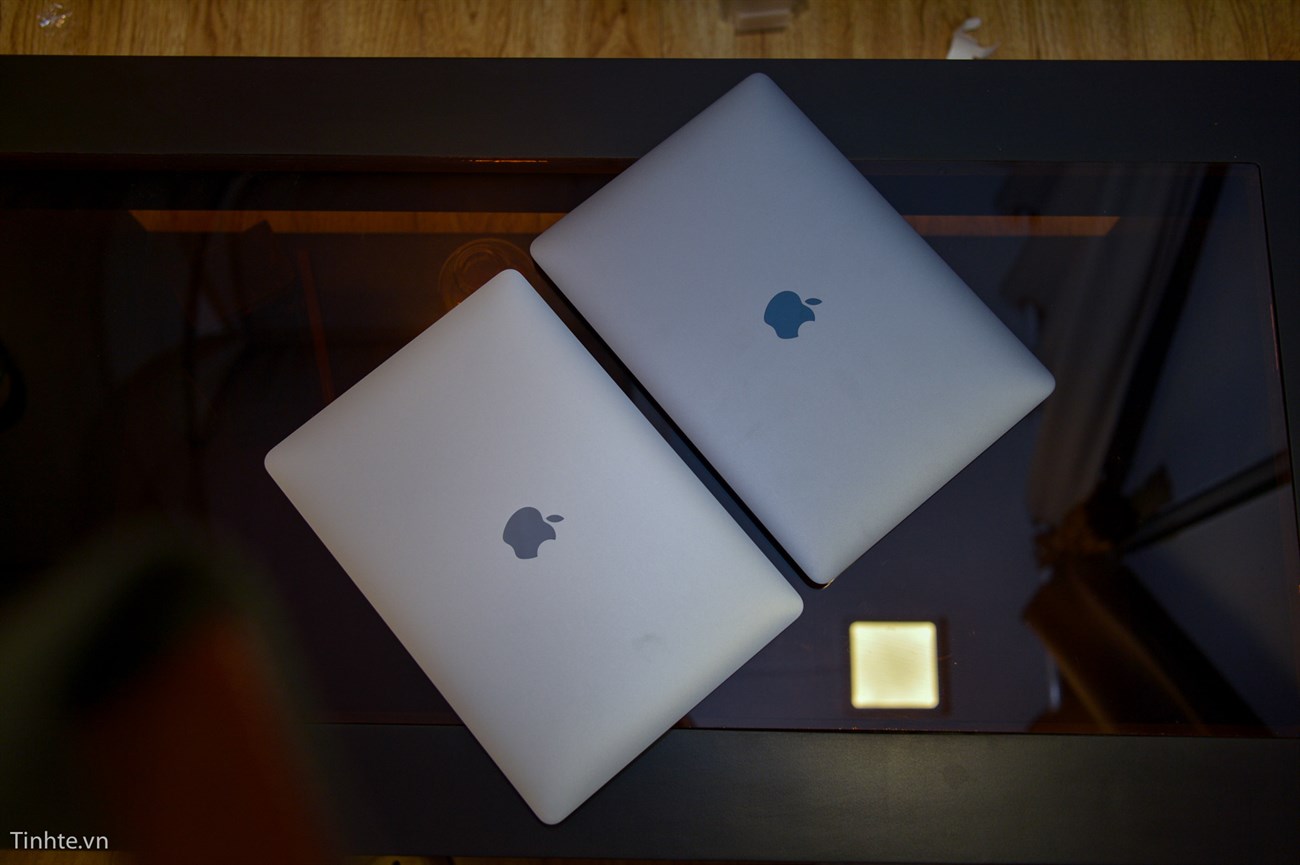 Sản phẩm đang có sẵn tại Goka với giá bán tốt nhất kèm với nhiều ưu đãi hấp dẫn.
Hàng chính hãng Apple. Nguyên Seal. Chưa Active.
Bảo hành chính hãng 12 tháng tại bất kì trung tâm uỷ quyền nào của Apple tại Việt Nam.
Hotline: 02862777770 - Email: sales@goka.vn
Model: MPXQ2 | MPXR2 | MPXT2 | MPXU2

Bài viết có sử dụng ảnh của Tinhte.vn
Processor
7th Generation Intel® Core™ i5-7360U Processors ("Kaby Lake")
CPU Speed
2.3 GHz
Processor boost frequency
3.6 GHz
# of Cores
2
# of Threads
4
Silicon
14 nm
L2 cache
4 MB Cache
Storage
256GB SSD
Colors
Gray
Built-in Memory
8GB 2133MHz LPDDR3 onboard memory
Built-in Display
13.3-inch (diagonal) LED-backlit display with IPS technology; 2560-by-1600 native resolution at 227 pixels per inch with support for millions of colors
Supported scaled resolutions:
1680 by 1050
1440 by 900
1024 by 640
16:10 aspect ratio
500 nits brightness
Wide color (P3)
Resolutions
2560 x 1600 pixel
Graphics Card
Intel Iris Plus Graphics 640
Camera
720p FaceTime HD camera
Trackpad
Force Touch trackpad
Keyboard
Blacklit keyboard with ambient light sensor
Audio
Stereo speakers
Three microphones
3.5 mm headphone jack
Bluetooth
Bluetooth 4.2 wireless technology
Wi-Fi
802.11ac Wi-Fi wireless networking; IEEE 802.11a/b/g/n compatible
Charging and Expansion
Two Thunderbolt 3 (USB-C) ports with support for:
Charging
DisplayPort
Thunderbolt (up to 40 Gbps)
USB-C 3.1 Gen 2 (up to 10 Gbps)
What's in the Box
13-inch Macbook Pro
61W USB-C Power Adapter
USB-C Charge Cable (2 m)
Weight
3.02 pounds (1.37 kg)
- Giá niêm yết áp dụng cho thanh toán tiền mặt hoặc chuyển khoản.
- Sản phẩm Apple, thanh toán cà thẻ: phí 0,8% cho ATM và 1,6% cho VISA/ MASTER CARD.
- Goka hỗ trợ thanh toán các loại thẻ: ATM, VISA, MASTER (Trừ thẻ AMEX)
- Trả góp 0đ bằng thẻ tín dụng thông qua hệ thống thanh toán mPOS.
Goka KHÔNG áp dụng chính sách đổi - trả hàng và hoàn tiền. Xin quý khách lưu ý và tham khảo kỹ trước khi mua hàng.
Lỗi phát sinh sau mua hàng: Goka thực hiện bảo hành theo chính sách chung của Apple toàn cầu cho tất cả các lỗi được trung tâm bảo hành uỷ quyền xác định do nhà sản xuất.