MacBook Pro 13" 2018 Silver 512GB MR9V2
|
|
THÔNG TIN SẢN PHẨM
- Bảo hành 12 tháng.
- Hàng mới nguyên seal, chưa active.
- Giá chỉ áp dụng cho khách hàng cá nhân.
- Giá niêm yết áp dụng cho thanh toán tiền mặt hoặc chuyển khoản.
- Sản phẩm Apple: MIỄN PHÍ thanh toán thẻ ATM - Thẻ VISA, MASTER phí 1,5%

- CẤU HÌNH THAM KHẢO
2.3GHz 4-core 8th-generation Intel Core i5 processor 8259U

Intel Iris Plus Graphics 655 on-board

8GB PC3-17000 (2133 MHz) LPDDR3 on-board memory

512GB SSD storage1

Retina display with True Tone

Touch Bar and Touch ID

Four Thunderbolt 3 ports



Vẫn giữ nguyên kiểu dáng không thay đổi từ khi ra mắt dòng Macbook Pro touch bar từ năm 2016, Macbook Pro 13" vẫn giữ nguyên toàn bộ thiết kế bên ngoài không thay đổi.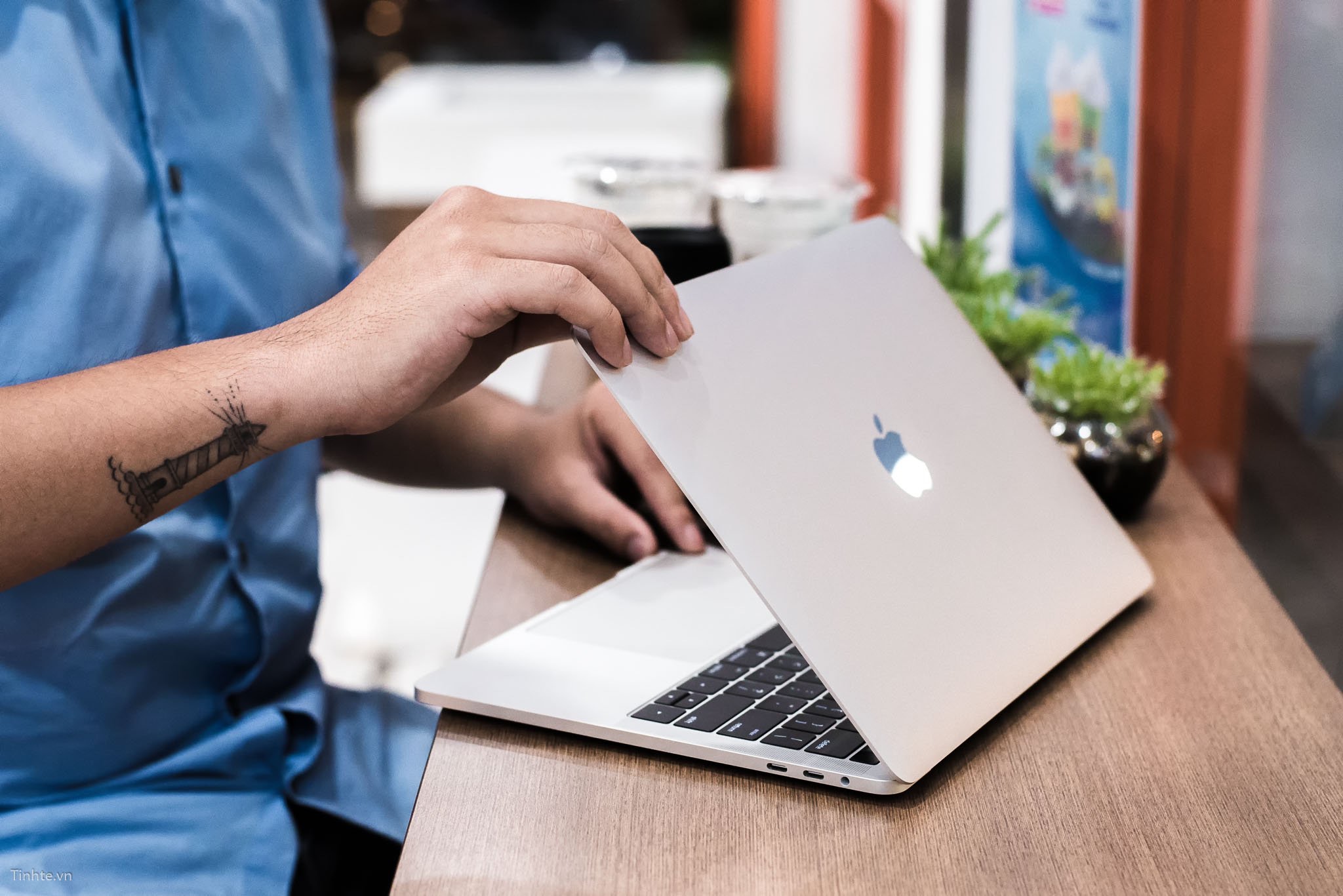 Nâng cấp bàn phím chính là sự khác biệt mà chúng ta có thể cảm nhận được ngay khi sử dụng máy lần đầu tiên, Macbook Pro 13" 2018 được Apple trang bị bàn phím cánh bướm thế hệ mới có đệm ron cao su phía dưới tránh rớt bụi trong một thời gian dài sử dụng đồng thời cho cảm giác gõ êm hơn và cảm giác phím bấm cao hơn so với thế hệ trước.
Tuy Apple chưa bao giờ đề cập cũng như công bố chính xác về loa của các dòng Macbook khi nâng cấp lên đời mới hơn nhưng trải nghiệm thực tế cho thấy loa của Macbook Pro 2018 đã được nâng cấp cho chất lượng âm thanh tốt hơn so với đời cũ.
Việc cập nhật vi xữ lý 8th Generation Intel® Core™ i5-8259U Processors ("Coffee Lake") là một trong những nâng cấp đáng giá của dòng Macbook 15 inch trong năm nay cho phép lưu trữ bộ nhớ đệm lên đến 6MB với 4 nhân, 8 luồng xữ lý.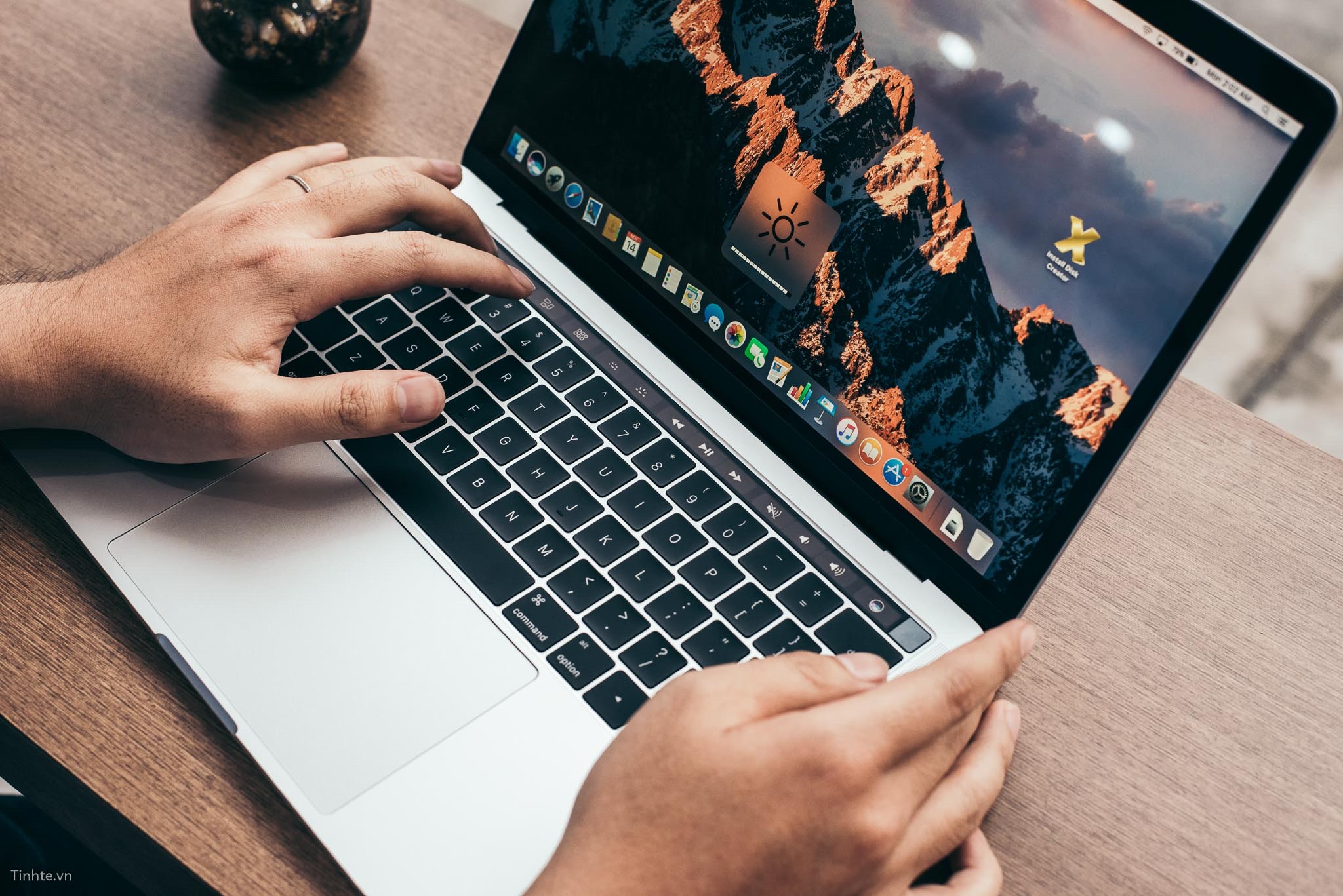 Màn hình true tone sẽ thay đổi độ sáng màn hình theo ngữ cảnh làm việc.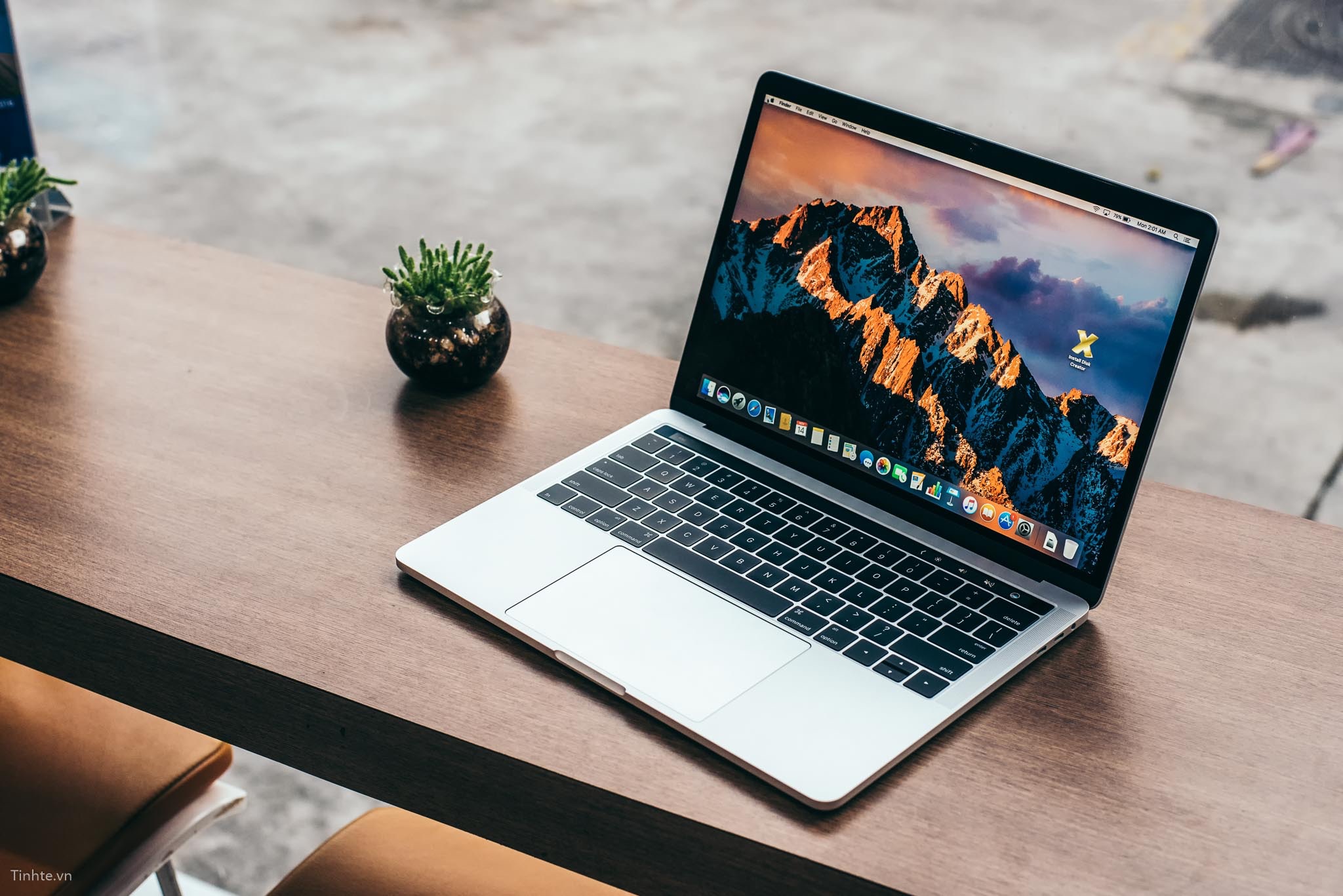 Nếu bạn quan tâm đến giá Macbook Pro 2018 bạn có thể tham khảo tại Goka.vn
- MacBook Pro 13" 2018 Silver 256GB MR9U2
- MacBook Pro 13" 2018 Gray 256GB MR9Q2
- MacBook Pro 13" 2018 Silver 512GB MR9V2
- MacBook Pro 13" 2018 Gray 512GB MR9R2
Tham khảo thêm:
+ Macbook Pro
+ Macbook Air
+ Apple Accessories
+ iMac Pro
Processor
8th Generation Intel® Core™ i5-8259U Processors ("Coffee Lake")
CPU Speed
2.3 GHz
Processor boost frequency
3.8 GHz
# of Cores
4
# of Threads
8
Silicon
14 nm
L2 cache
6 MB SmartCache
Storage
512GB SSD
Colors
Silver
Built-in Memory
8GB 2133MHz LPDDR3 onboard memory
Built-in Display
13.3-inch (diagonal) LED-backlit display with IPS technology; 2560-by-1600 native resolution at 227 pixels per inch with support for millions of colors
Supported scaled resolutions:
1680 by 1050
1440 by 900
1024 by 640
16:10 aspect ratio
500 nits brightness
Wide color (P3)
True Tone technology
Touch Bar
Touch Bar with integrated
Integrated Touch ID senor
Resolutions
2560 x 1600 pixel
Graphics Card
Intel Iris Plus Graphics 655
Camera
720p FaceTime HD camera
Trackpad
Force Touch trackpad
Keyboard
Blacklit keyboard with ambient light sensor
Audio
Stereo speakers
Three microphones
3.5 mm headphone jack
Bluetooth
Bluetooth 4.2 wireless technology
Wi-Fi
802.11ac Wi-Fi wireless networking; IEEE 802.11a/b/g/n compatible
Charging and Expansion
Four Thunderbolt 3 (USB-C) ports with support for:
Charging
DisplayPort
Thunderbolt (up to 40 Gbps)
USB-C 3.1 Gen 2 (up to 10 Gbps)
What's in the Box
13-inch Macbook Pro
61W USB-C Power Adapter
USB-C Charge Cable (2 m)
Weight
3.02 pounds (1.37 kg)
- Giá niêm yết áp dụng cho thanh toán tiền mặt hoặc chuyển khoản.
- Sản phẩm Apple, thanh toán cà thẻ: phí 0,8% cho ATM và 1,6% cho VISA/ MASTER CARD.
- Goka hỗ trợ thanh toán các loại thẻ: ATM, VISA, MASTER (Trừ thẻ AMEX)
- Trả góp 0đ bằng thẻ tín dụng thông qua hệ thống thanh toán mPOS.
Goka KHÔNG áp dụng chính sách đổi - trả hàng và hoàn tiền. Xin quý khách lưu ý và tham khảo kỹ trước khi mua hàng.
Lỗi phát sinh sau mua hàng: Goka thực hiện bảo hành theo chính sách chung của Apple toàn cầu cho tất cả các lỗi được trung tâm bảo hành uỷ quyền xác định do nhà sản xuất.